Guitar Lessons
Here you can get to know more about electric guitar lessons in Wroclaw with me
Back to top
About
I'm a guitar teacher since 2010. It doesn't matter whether you're newbie or you can already play. You'll learn awesome guitar tricks, right ways to play jaw dropping licks and efficient playing techniques. You'll learn how to mute unnecessary noises, you'll learn how to play clean and consciously. I'll teach you how to play by ear if that's something that you're interested in. I'm a homerecording nerd and I can help you with recording your stuff. There are guitars here, you don't need to take your instrument for our lessons.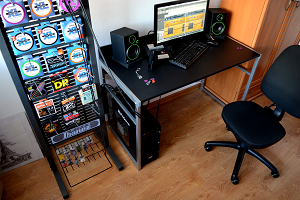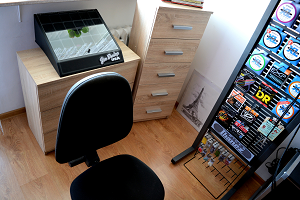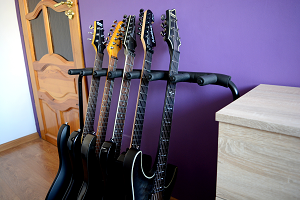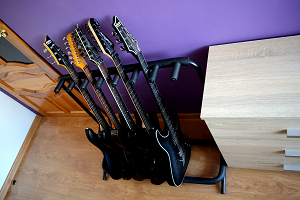 Back to top
Students
Those are some of my students:
KALINEK - Iron Man Cover (20 months) / KALINEK - Paranoid Solo (15 months of learning the guitar)
Mikołaj Górniaczyk - Aviator Solo (Polyphia ft. Jason Richardson)
Bartosz Baldys feat. Lever - I Am You (original)
MRT - Drop D Medley (learning how to play for 3 months) / MRT - Medley #2 (10 months of practice)
Mikolaj Gorniaczyk - Trivium - Until The World Goes Cold
Artur Rudownik - practicing solo licks / Marcin Kryska - Black Sabbath - Iron Man Solo Cover (playing the guitar for 6 months)
Marcin Przewloka - Pantera - Cemetery Gates (solo) / Mikolaj Gorniaczyk - Trivium - Into the Mouth of Hell We March
Krzysiek Kulig - The Chase (original song)
Back to top
Reviews
Back to top
Pricing
Current pricing is 100PLN per hour.
Back to top
Location
Lessons take place at Rybacka 6 in Wroclaw. There's parking space there.
Back to top
Contact
Call me (M +48 796 482 687) or send me an e-mail to michal.kaszczyszyn@gmail.com to book classes.
Back to top
Rules
1. Lessons are 60 minutes long
2. Lessons are available from Monday to Friday between 8am to 6pm
3. Lessons take place at Rybacka 6/19, Wroclaw
4. Lessons are available all year round
5. Payment methods are cash and bank transfer (17 1050 1575 1000 0090 7736 3811), BLIK is also accepted
6. Lessons can be cancelled in advance of at least 48 hours. Otherwise payment has to be done. There's a chance that we can work out a different date for the missed lesson
7. You don't need to take your instrument with you to play
8. I need to know your e-mail to send you tabs & links
9. You need TuxGuitar (free) and Adobe Reader (free) to open tabs and other documents
10. You have 7 days after each lesson to ask me questions and it usually takes me no more than few hours to answer.